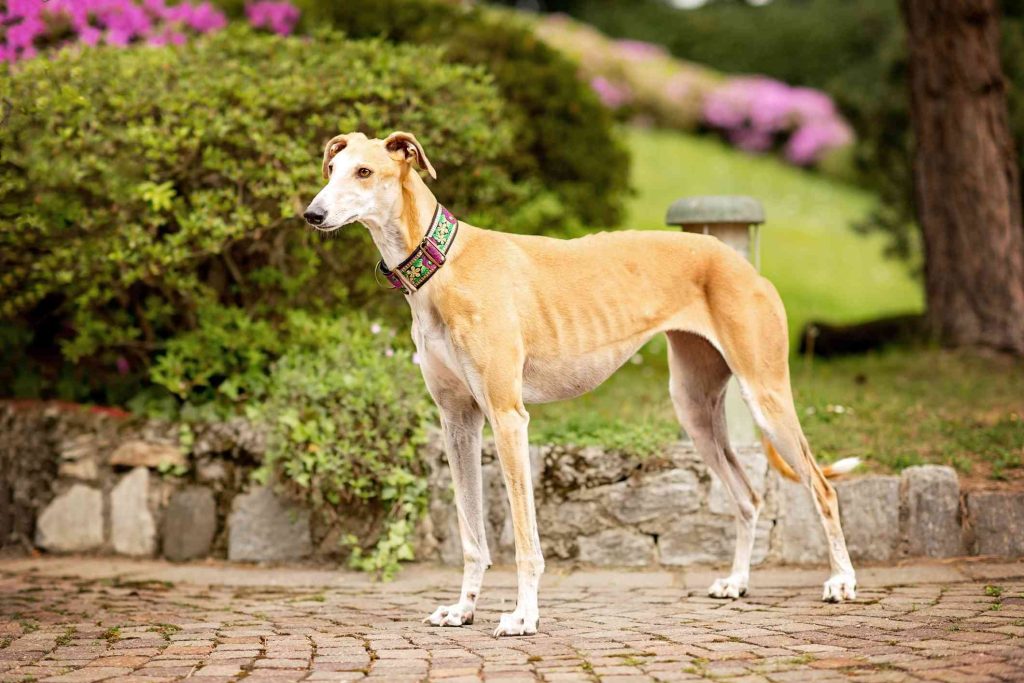 The variety of Spanish dog breeds is great. Some are small, others are large. Some have short fur, the others have long hair. But that's what we find in dog breeds of all countries, isn't it?
But we don't really know many of these breeds in our country. Most of us have certainly heard of the Podenco or the Galgo Español. The other dog breeds are relatively unknown to us.
Therefore, it is time to introduce them to you. Who knows? Maybe you will find your next dream dog among them.
Spain and its dogs
One thing in advance: Spaniards also love their dogs. Also the Spaniards usually take very good care of them. However, many Spaniards see the dog as a work animal. The attitude towards the dog as we know it in Germany, namely that the animal is a family member, is often unknown to them.
Therefore, they do not feel the need to neuter the animals, which often roam free in the village, or to take care of their offspring. This is the reason why there seems to be an endless number of dogs roaming around and therefore being caught, fostered and brought to Germany by German animal welfare friends.
This is actually a very sad situation, since one could relax the situation of the street dogs of Spain fast by means of timely castrations and sterilizations.
Short presentation of Spanish dog breeds
Let's take a look at what wonderful dog breeds Spain has to offer. You will see that there is something of everything – some hunters, greyhounds, runners, but also excellent guard dogs.
The variety is big enough to devote yourself to them with great interest. After all, especially if you are thinking of taking in a Spanish street dog, you should know what you are dealing with.
The Bardino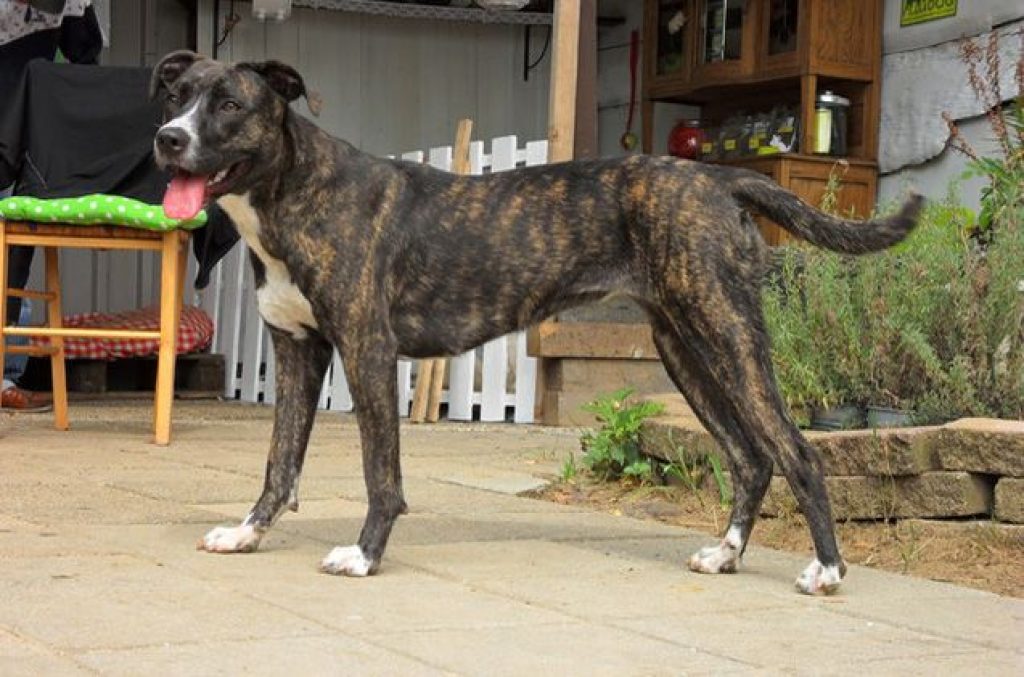 They are also known by the name of "green dog". This is because the coat of this dog, when the sun shines in at the right angle, can actually shimmer green. Actually, it is not a separate breed of dog. Under this term we find all dogs with brindle fur, which can be found in the Canary Islands. The largest occurrence we find on Fuerteventura.
Originally the Bardino was a herding dog for goats, which were found everywhere in the Canary Islands. He is used as a guard, herding and family / companion dog. Unfortunately, they are bred in too large numbers and often live on chains or on the streets. Killings, which are carried out in shelters created for this purpose, are not uncommon.
The Ca de Bestiar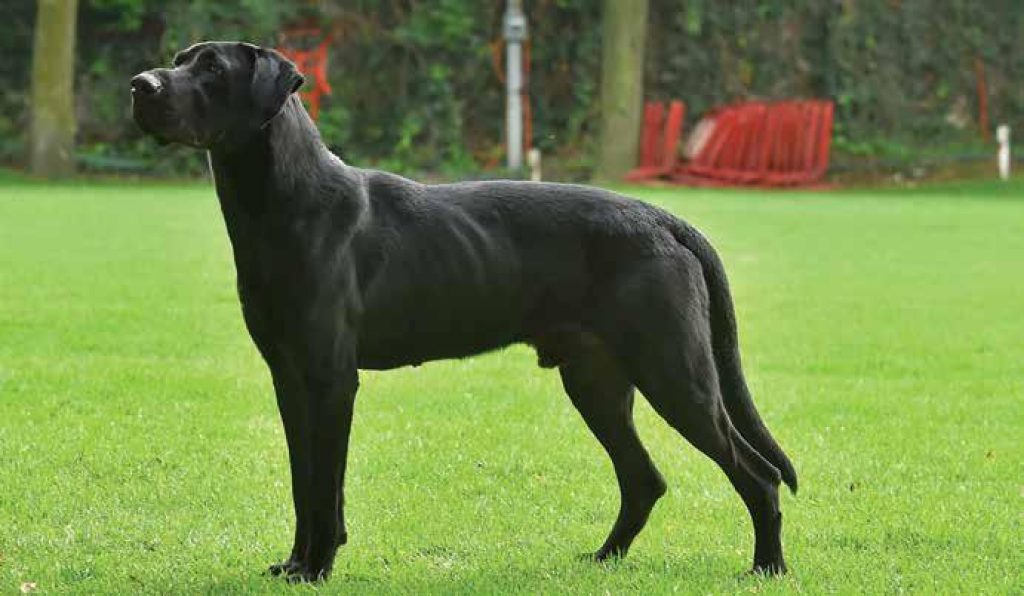 He is also called the black beauty of Mallorca, because his coat is raven black. What are his duties? Guarding, herding, protecting? Still in the last century he was on the verge of extinction and even today he is not very widespread – not even in Mallorca.
The Ca de Bou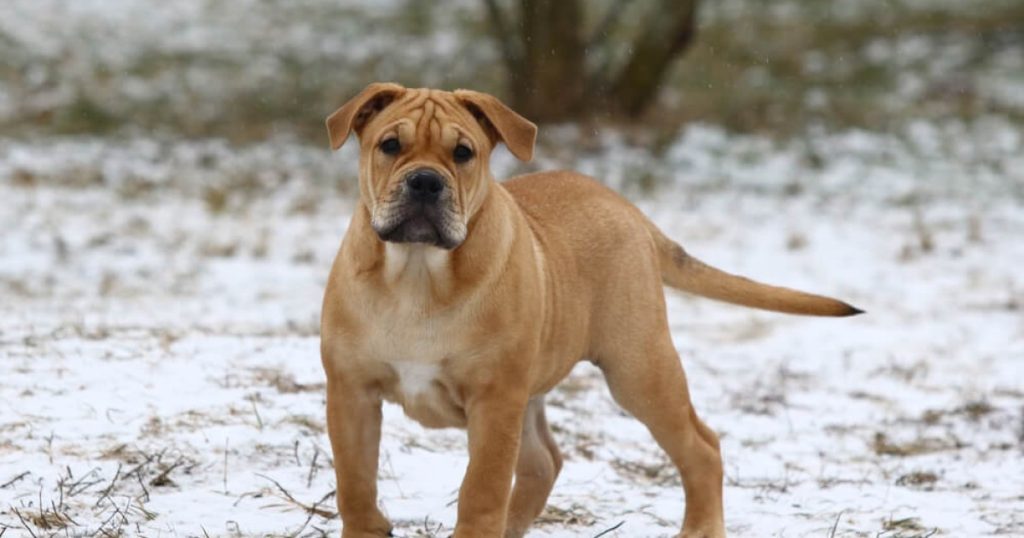 In earlier times he was a hero, because he stood by the Spaniards in the defense of the ports against the pirates. Later, the fighting and guard dogs of the English were crossed with him, creating today's Ca de Bou. Since it carries a lot of Molossian blood, it is not at all suitable for beginners. A lot of dog experience is needed for this dog.
The Mallorcan Mastiff, as he is also called, is a good choice if you are looking for a reliable guard dog. It goes without saying to strive for consistent training and socialization. Despite everything, this dog also has a cheerful, fun and playful side that always secures its place in the family.
The Carea Leonés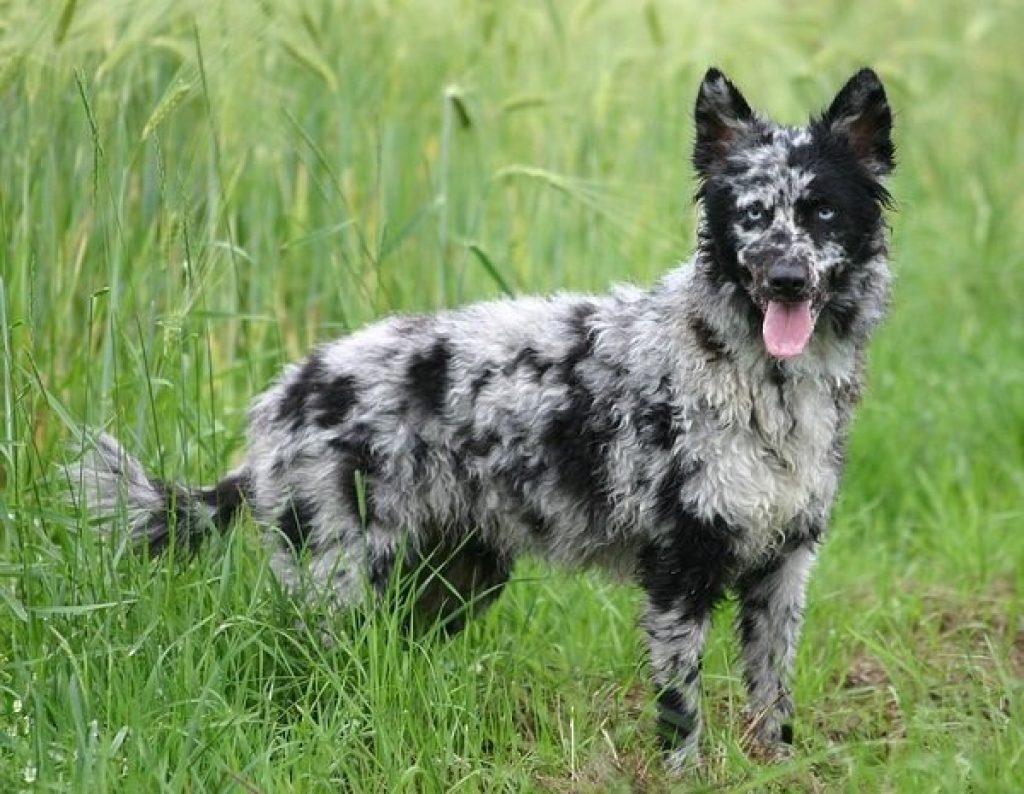 ATTENTION – this dog is very strong-willed. That is why he has been used as a herding and guard dog, acting quite independently. He is courageous and tenacious. Not only externally there is a certain resemblance to the Australian Shepard. It is believed that he is the ancestor of the Australian relatives. He is just as active and does not only want to be moved. He needs TASKS!
The Dogo Canario / Preso Canario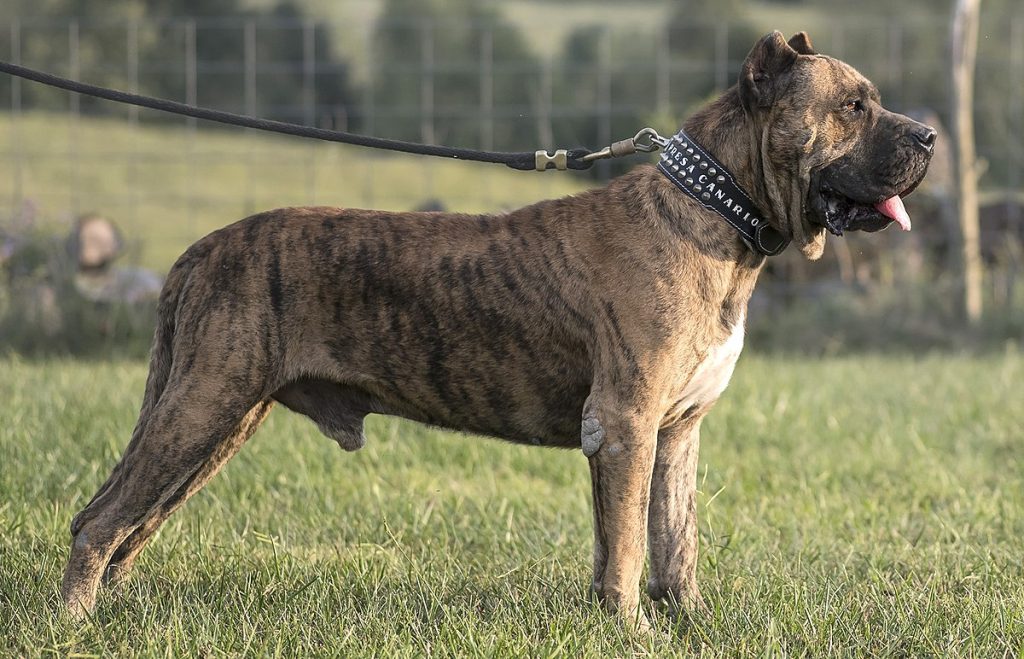 The name "Preso Canario" is the official name of the animal since 2019. The Bardino and various Molosser species are among its forefathers. He has an imposing, confident demeanor that leaves no doubt that he will defend his territory to the last. In the past, he was used for the protection and driving of cattle herds. Today he is used only as a guard and watch dog.
Certainly, he has a nice side as well. But that does not mean he would be an ideal companion dog. Dog experience is definitely appropriate when choosing this dog. In several states he is on the list of dangerous dogs.
The Galgo Español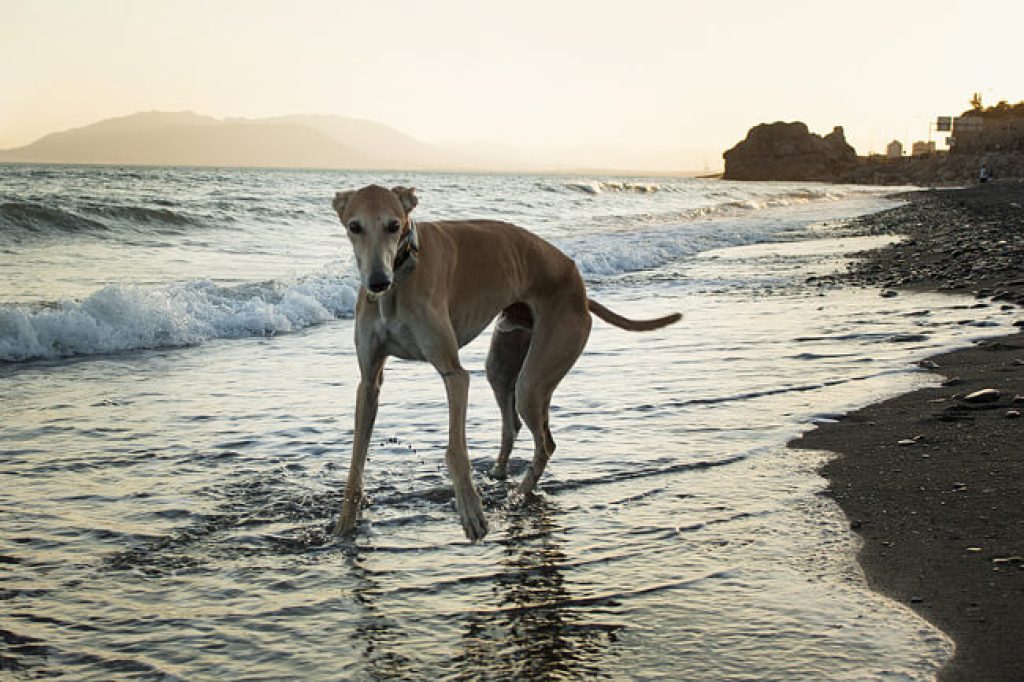 It is the Spanish greyhound. In Spain they are used exclusively for hunting. Unfortunately, they are often taken to the edge of their capabilities. If they are no longer needed, they are often abandoned to the street. If you are interested in a Galgo Español, you should be sporty, because this dog needs a lot of exercise, such as jogging, long walks or dog runs.
With the right touch, they are unique on the dog sports field. However, their favorite place to run is on the dog track. You can find these through the greyhound clubs. The Galgo Español is grateful to every person who lovingly takes care of him. Therefore, the actual dog experience is not quite so important with him. Physical fitness counts much more to keep up with him.
The Catalan Shepherd Dog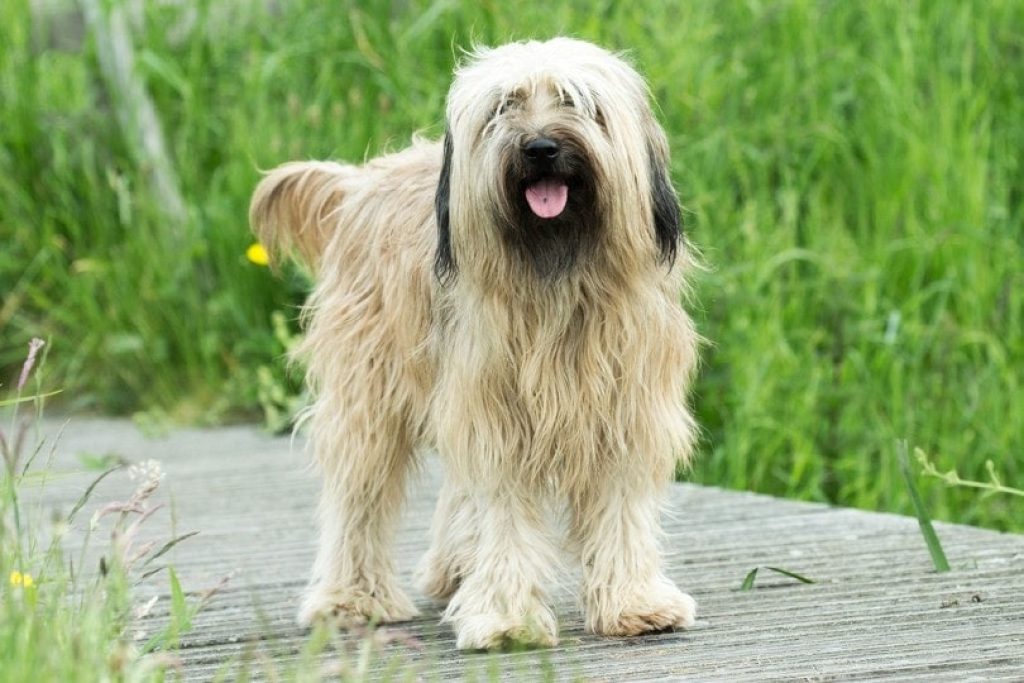 This fuzzy dog is a real workhorse. Should he protect the herd, guard the yard or herd the flock – it does not matter, he will master this task with flying colors.
Even outside of this range of tasks, the owner will find that he needs a good condition for this dog. Because he insists on a lot of movement. In the family he can fit in very well with good basic training and socialization. Intelligent and docile as he is, he is predestined for the dog sports field.
The Mastín del Pirineo
Attention: He is a guard dog. This means that he should only be given to people with very good dog knowledge. Do not be deceived. Even if the Mastín del Pirineo looks like he is sleeping, he has everything in view and is always ready for action.
He is not only reliable, but can also act on his own. Therefore, he should be well socialized and properly introduced to anyone who has free access to the property. In this way, misunderstandings can be avoided.
It is recommended to take this dog only if there is a really extensive property that the Mastín del Pirineo can "protect" and control independently.
The Mastín Español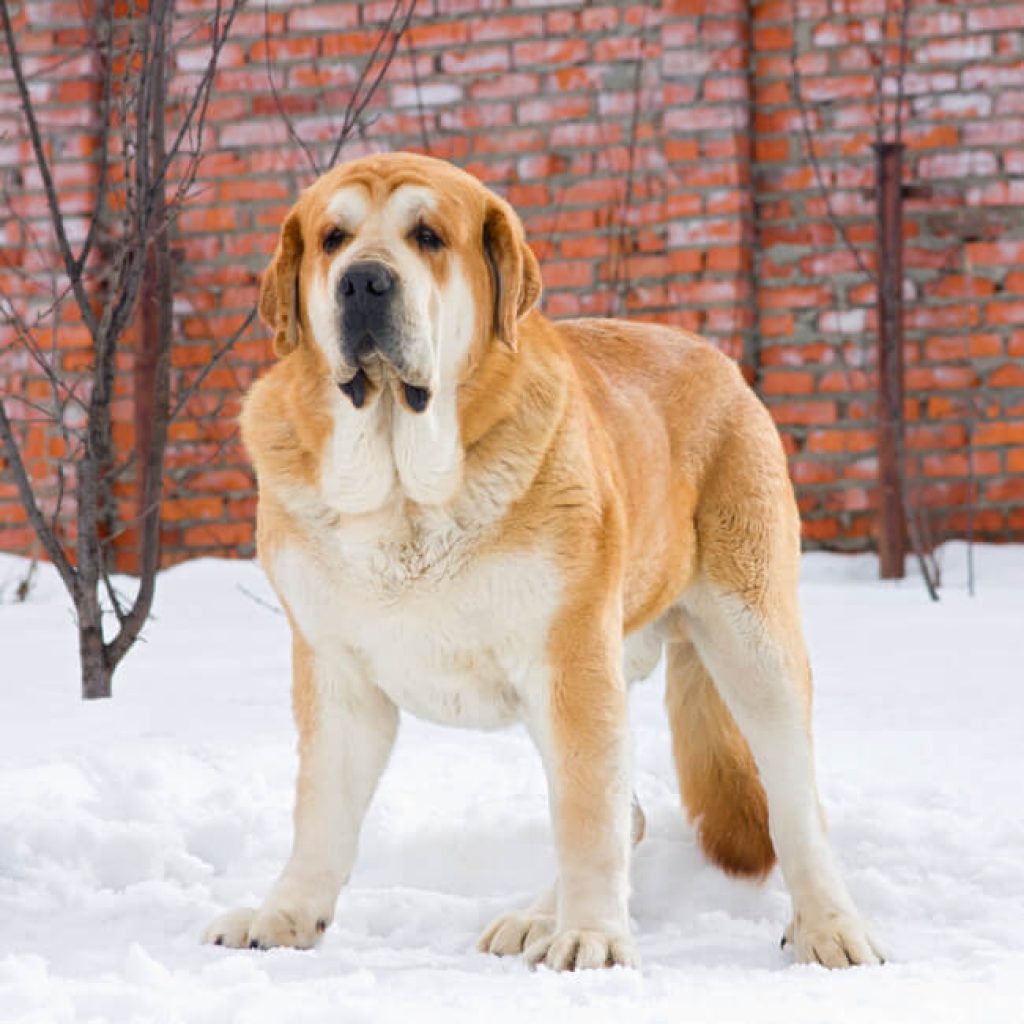 This dog is truly called a Spanish colossus. Proudly 60 – 90 kilograms he can bring on the scales. Unfortunately, he is extremely greedy, so a species-appropriate diet is necessary for him. At the same time he needs extended walks.
Otherwise, he will put on fat too quickly and gain weight. Even though he has been used as a shepherd dog in the Iberian Peninsula for over 4,000 years, he is an absolutely faithful and loyal friend to his owner and his family.
Pachón Navarro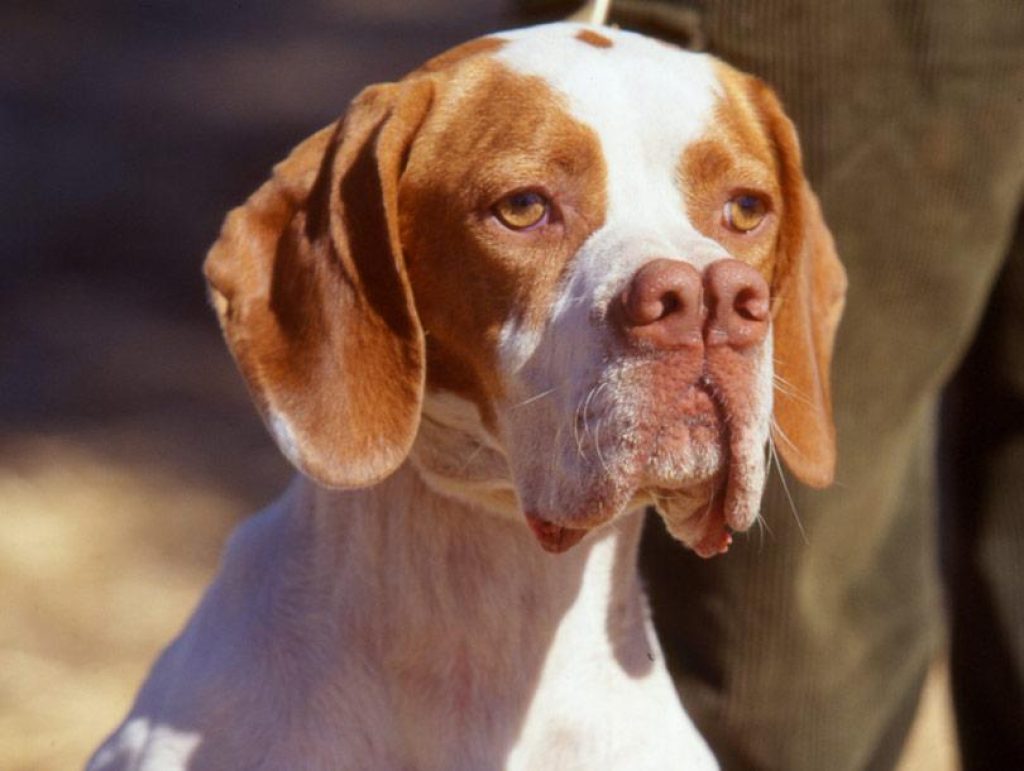 We are dealing with a hunting dog that was once found exclusively among the Spanish nobility. He belongs to the Bracken family. Only a few lovers of this dog breed have survived the Spanish Civil War.
Most dogs of this breed have a split nose. However, it is not a hundred percent characteristic. As a hunting dog, the Pachón Navarro demands a lot of exercise. Most of all, of course, he likes to be present during the hunt. So one should be able to arrange enough time for this dog.
The Pastor Garafiano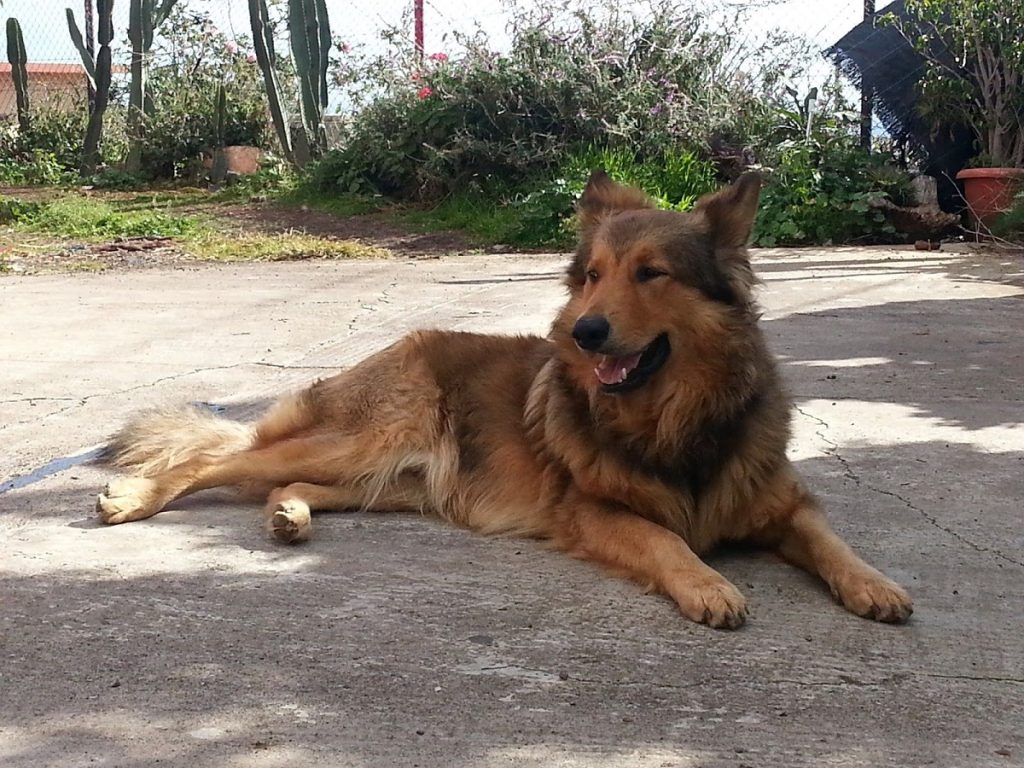 The origin of this dog breed can be found on La Palma, the most northwestern island of the Canary Islands. He is assigned to the herding dogs. Today, he is often used as a guard dog. As a herding dog he is only rarely to be found. Nevertheless, his future owners should already dress warmly.
This dog is not only very intelligent and therefore extremely capable of learning. As a former herding dog, he has a certain independence and likes one thing best – to move! He will keep the whole family fit.
The Perdiguero de Burgos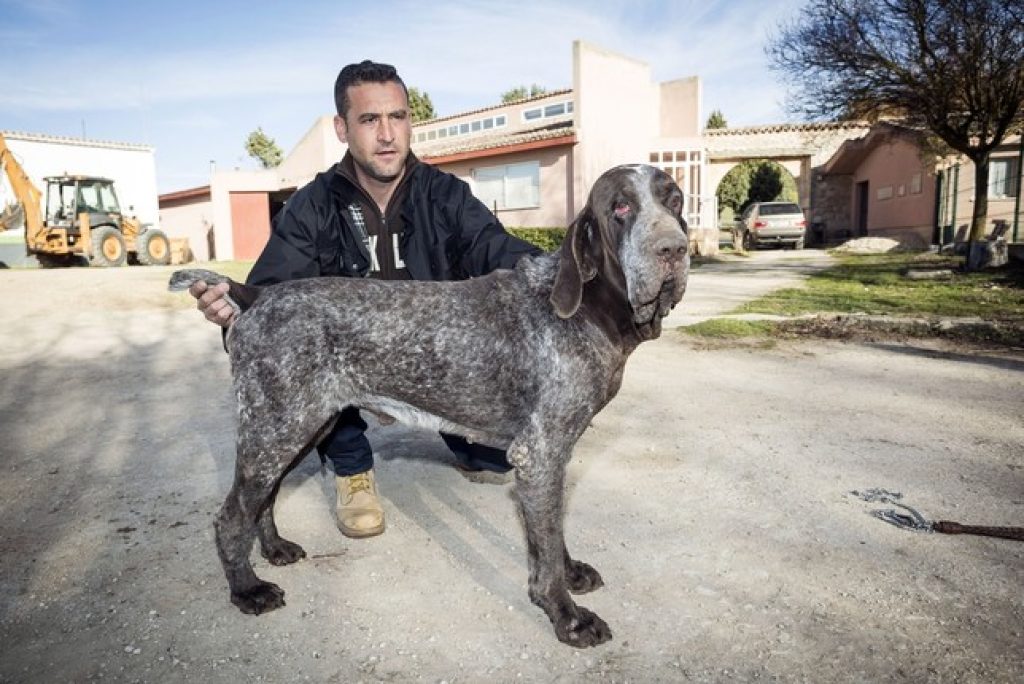 He is a fantastic hunter, but rarely at home beyond the borders of Spain. He is known for his excellent sense of smell. Therefore, it is possible for him to track down almost any animal. Especially hares, rock partridges, pheasants and deer are among his prey.
The terrain does not matter to him. He gets along very well everywhere. Like so many hunting dogs, he is absolutely reliable in his work and a cuddly couch potato once he is home with his humans. A positive addition to any family that hunts.
The Perro de Agua Español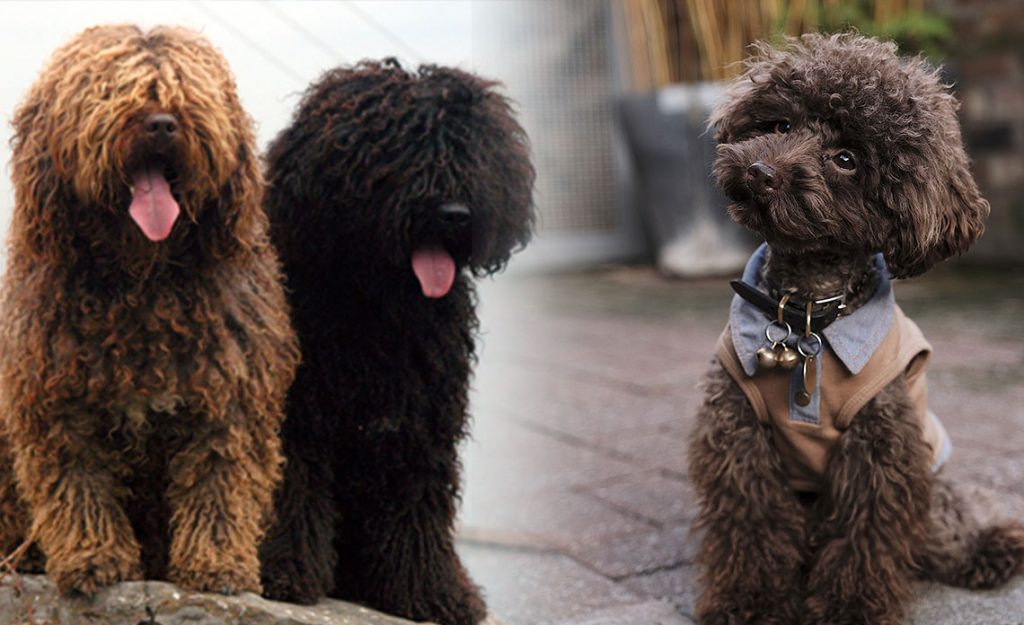 The Spanish Water Dog enjoys great popularity all over the world. The special thing about him is his extremely great perceptiveness and his sniffer nose. He can sniff out almost anything: drugs, corpses, buried people. Besides, he is also a herding and flock dog, which always needs a task. In addition, he has a great sense for sick people and is a much sought-after therapy dog.
If you want to have him as a family or companion dog, you should already think about what task or sport you want this dog to do. However he will be the new center of the family.
The Podenco Canario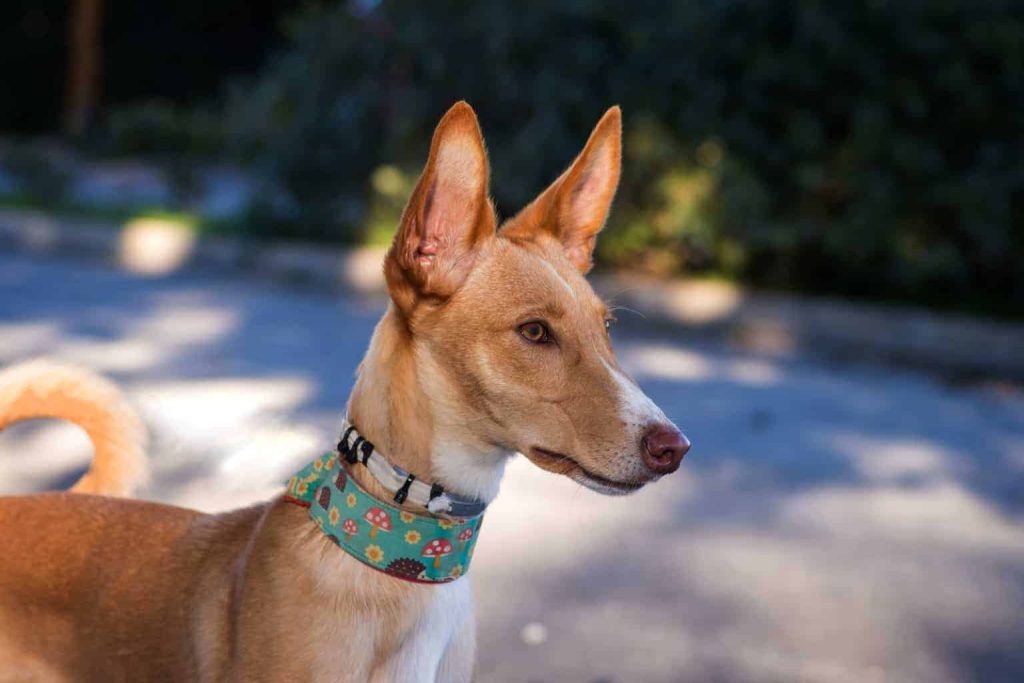 The Podenco Canario has roots that go back well over 7,000 years. Therefore, it is not entirely clear where he can finally chalk up his origin. His homeland are the "dog islands", a name that is rather rare to hear for the Canary Islands.
He is an incredibly fast hunter, which was mainly used for hunting rabbits. He is very robust and likes to stay alone in the garden for a while. He appreciates the attention of his humans.
The Podenco Ibicenco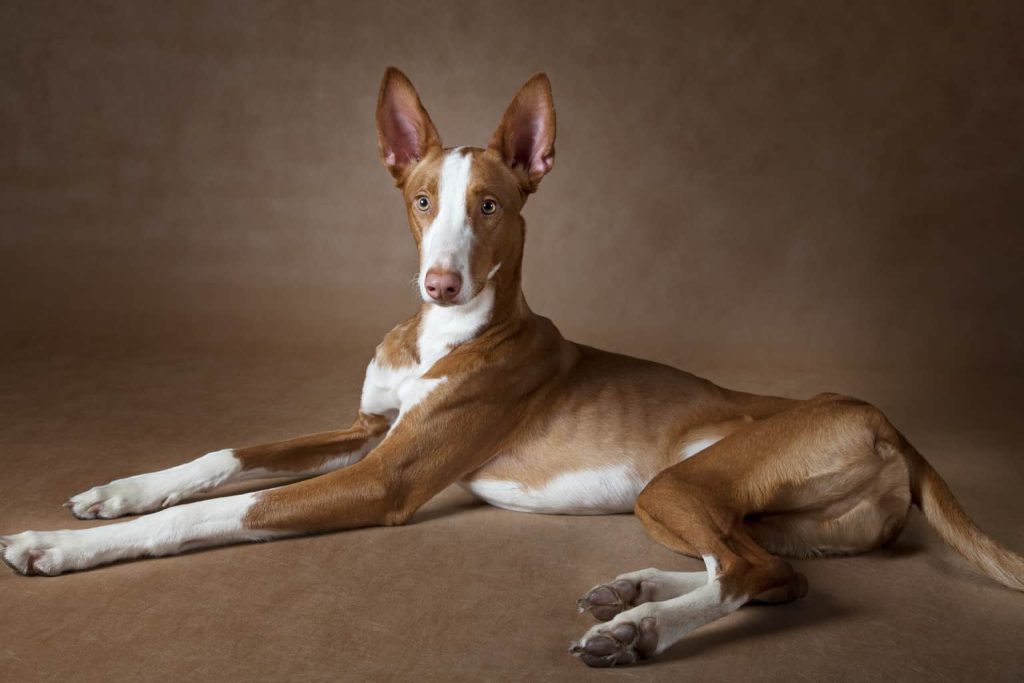 Strictly speaking, the Podenco Ibicenco was kept as a hunting dog. Like all greyhound types, he is an absolutely fast runner who desperately needs the physical exercise for his well-being. On the one hand, he can be taken hunting.
On the other hand, he can participate in coursing, the chasing of a dummy, in the sighthound sport club. Unlike other Podenco species, the Podenco Ibicenco is recognized by the FCI.
The Ratonero Bodeguero Andaluz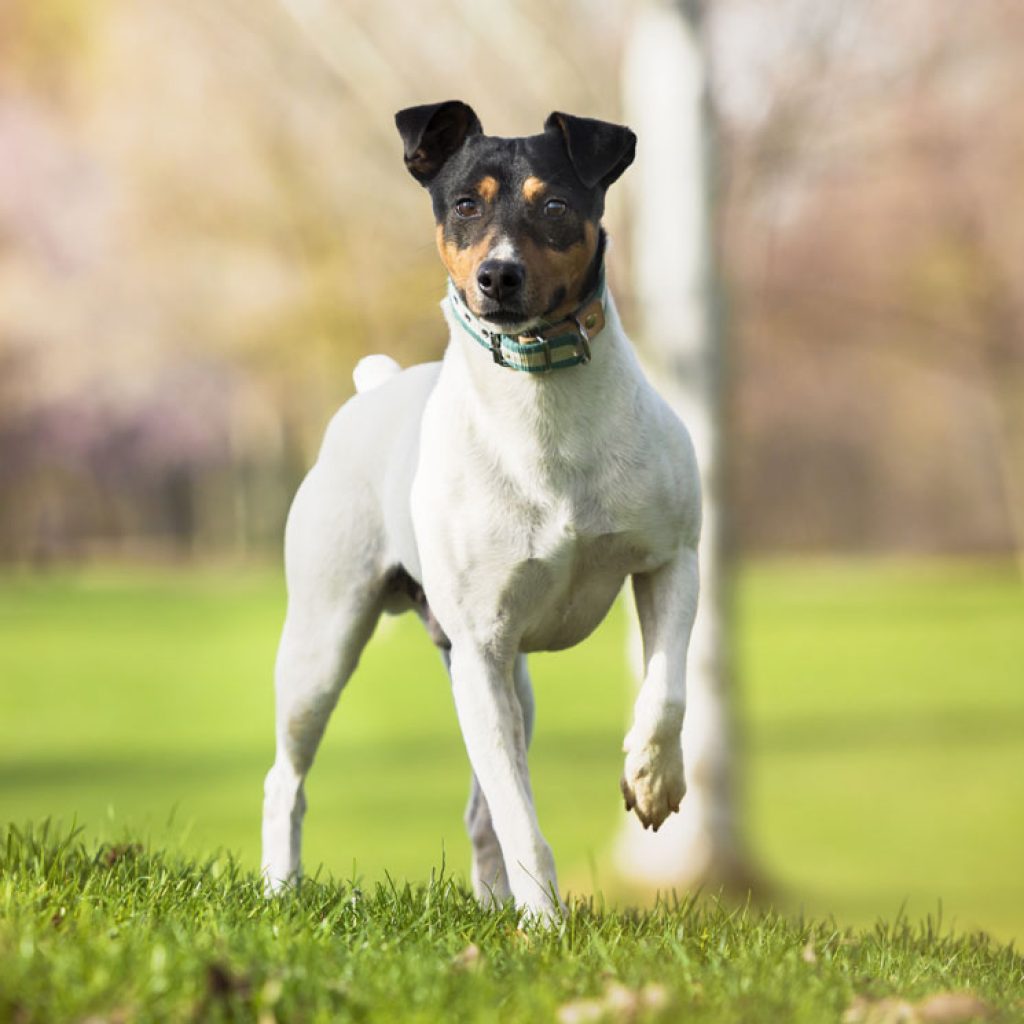 This dog breed is a terrier species that is both motivated and docile. He is most comfortable with the dog sports of agility, dog frisbee and dogdance. Where exactly he came from, no one really knows. It is believed that the English brought him to the country.
The crossbreeding of the native dogs produced the dog we can see today. Today they are no longer used as hunters. But in the past they used to rid the port and warehouse areas of the city of rats and other vermin. Like all terriers, they like to take charge in the family if you let them.
The Ratonero Mallorquín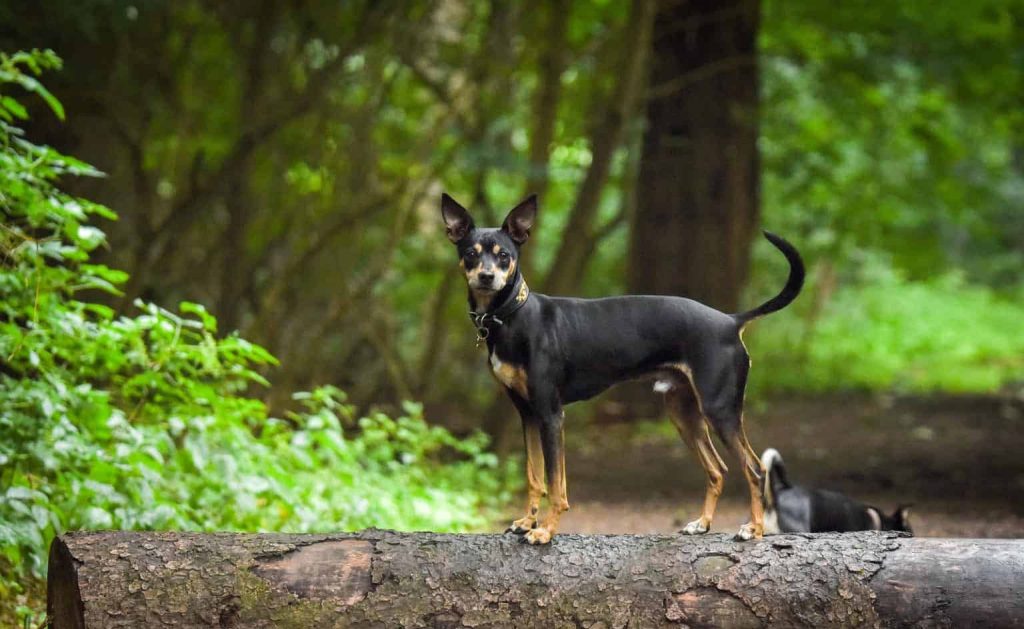 The representatives of this dog breed grow to a height of just 36 centimeters, but they are absolutely not to be underestimated. Like many types of terriers, he used to help people rid the environment of mice, rats and other small troublemakers. But in Mallorca he used to have another task: he was the four-legged alarm system.
Because he literally does not miss a single noise. Thus he always strikes when he had to announce a stranger. He still carries this attention in front of him today. With him the whole family can have a lot of fun.
The Ratonero Valenciano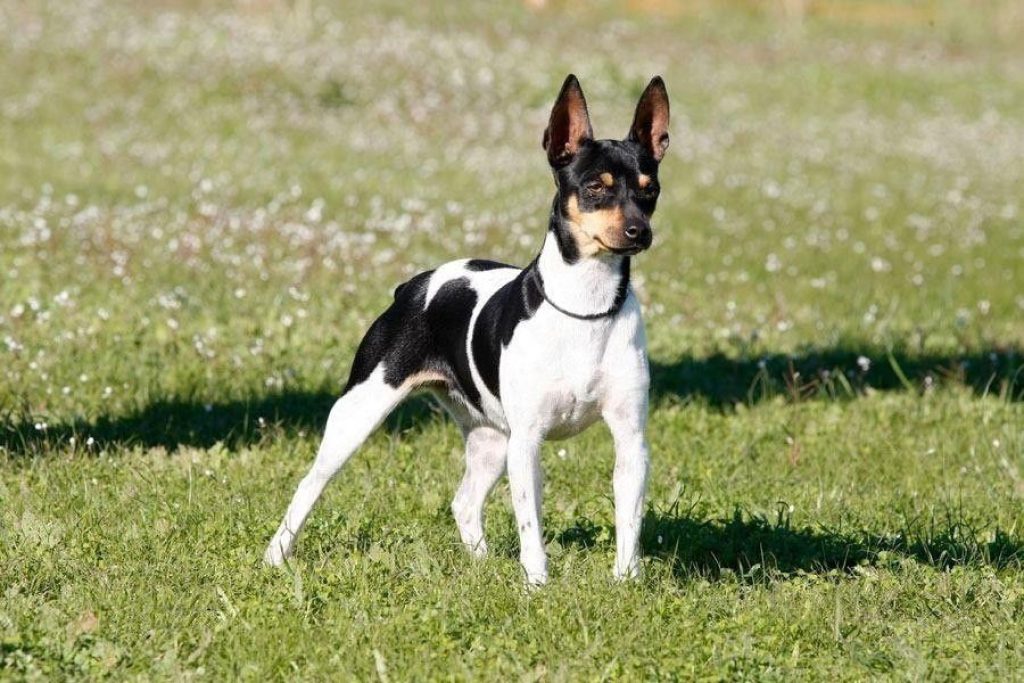 If you ask for the absolute expert in rodent hunting, you are at the right address with the Ratonero Valenciano. Nevertheless, he is a great companion dog that is very devoted to his human. But it requires a certain fitness, because he has a great urge to move.
But it does not always have to be long walks. He can also play for hours with the children in the garden or make a good figure on the dog sports field.
The Sabueso Español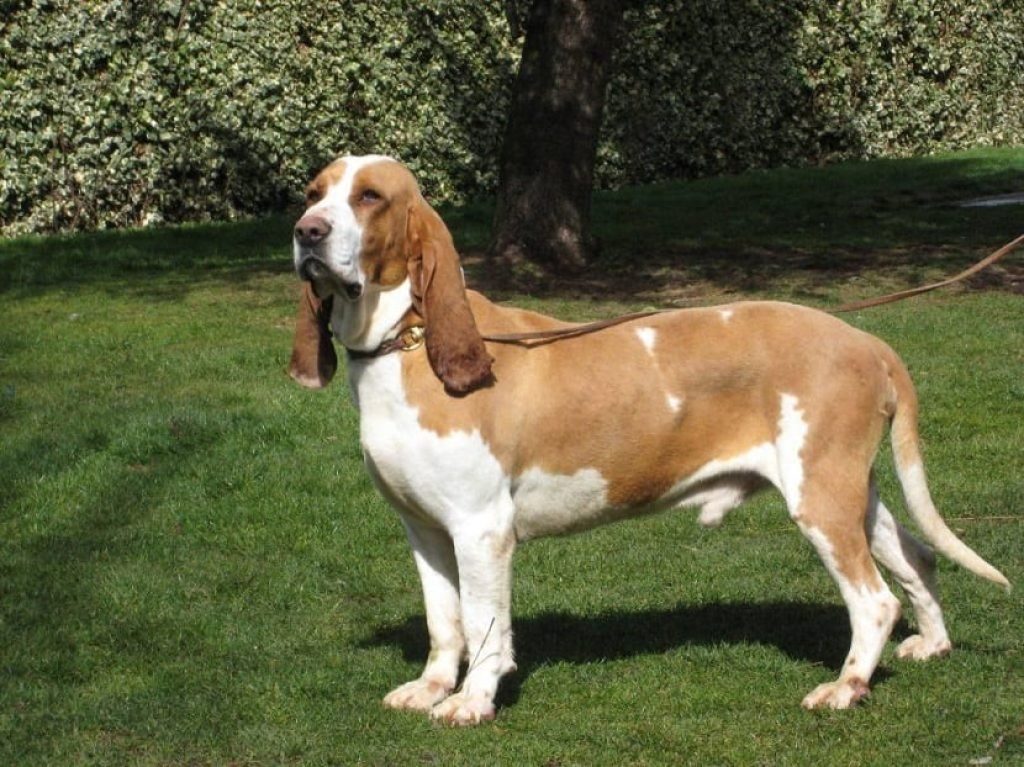 He, too, was once a hunting dog. You can trace its ancestors back to the Middle Ages. The hunt for small game, but also the welding work on roe deer and the tracking down of hares – actually he was used everywhere. Because of his protective instinct he could and can wonderfully guard the yards, the garden of the house.
Who knows him only from pictures, seems to look a cross between Basset and Beagle. But the impression is deceptive, of course. Today he is great house dog, who protects his family, but feels best as a family and companion dog with them. Due to his past as a hunting dog, long walks should be on the daily schedule.